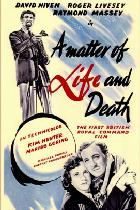 Starting this month we present a series of pictures from some of the film world's most compelling auteurs in association with The Aldeburgh Library and film historian, Lucy Walker. Filmmakers Christopher Nolan, Jane Campion and Steven Spielberg are all investigated in this series, featuring some of their most challenging and thought provoking works. We begin the series with British duo Michael Powell and Emeric Pressburger's A Matter of Life and Death. After miraculously surviving a jump from his burning plane, RAF pilot Peter Carter (David Niven) encounters the American radio operator (Kim Hunter) to whom he has just delivered his dying wishes, and, face-to-face on a tranquil English beach, the pair fall in love. When a messenger from the hereafter arrives to correct the bureaucratic error that spared his life, Peter must mount a fierce defence for his right to stay on earth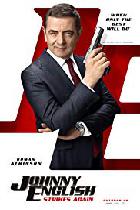 After a cyber-attack reveals the identity of all of the active undercover agents in Britain, Johnny English is forced to come out of retirement to find the mastermind hacker.
15:00
PERFORMANCE DETAILS
Mon 22nd October
Cinema Name:Aldeburgh Cinema
Screen:SCREEN 1
Certificate:
Start Time:15:00
Running Time: mins.
Approx End Time:15:20
2D / 3D:3D
Subtitled:N
Wheelchair Access:Y